Dr. Arth Shah
Hair Transplant Doctor in Ahemadabad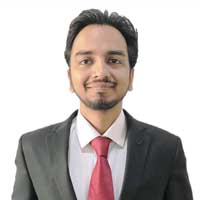 Dr. Arth Shah
M.S., M.CH (Cosmetic and Plastic Surgeon)
Treatment Available
Plastic Surgeon
hair transplant surgeon
Qualification of Doctor
MCh - Plastic Surgery - B.J. Medical College, Ahmedabad (Gujarat University), 2017
MS - General Surgery - Sardar Patel University, 2014
Professional Memberships
Indian medical Association (IMA)
Location
Book Appointment
About Doctor
Dr. Arth Shah is a well-renowned plastic and hair transplant surgeon in Ahmedabad. Dr. Arth Shah is carrying more than 4+ years of experience in which he worked as a specialist for 2+ Years. Dr. Arth Shah main motive is to provide the best results to his clients by using the best of his skills, and he is doing so.
Dr. Arth Shah completed his graduation MCh - Plastic Surgery from B.J. Medical College, Ahmedabad (Gujarat University) in 2017 and, after that M.S. - General Surgery from Sardar Patel University in 2014. Dr. Arth Shah is also a member of the Indian Medical Association (IMA) and also, registered in Gujarat Medical Council. Currently, Dr. Arth Shah practices at Rejuva Aesthetica.
Showing signs of hair loss ?
can help you
Hair doctors are providing permanent and assured results with FUE, BIO FUE and other advanced technqiues.
Copyright Hair Doctors 2016. All Rights Reserved.