Hair Transplant in Ludhiana
Hair transplants are in immense popularity in the contemporary era. The wonderful treatment for hair transplant in Ludhiana is offered by many fully equipped hair transplant clinics in Ludhiana. Due to dirt, sunlight and more pollution, the hair starts falling at a very young age. People face thinning of hair, receding hairline and in worst cases, they develop bald patches as well. Being bald is not liked by anyone as everyone wants dense hair on their head and hair transplant in Ludhiana is one solution when all the other methods of hair growth seem to be failing, be it oil, shampoos, home remedies, medications or anything else.
The hair transplant in Ludhiana were not available earlier, but currently, there are many clinics in Ludhiana, Jaipur, Chandigarh and many other cities as well. The hair transplant is a surgical procedure, which involves removing healthy hair follicles from the donor area and transplanting them one by one in the bald areas of the head. Experts say that this is a typical process that takes about eight hours and it is not painful, it's natural, safe ,and permanent. A city like Ludhiana where the technology is upgrading at a fast pace is having the expertise in this field too.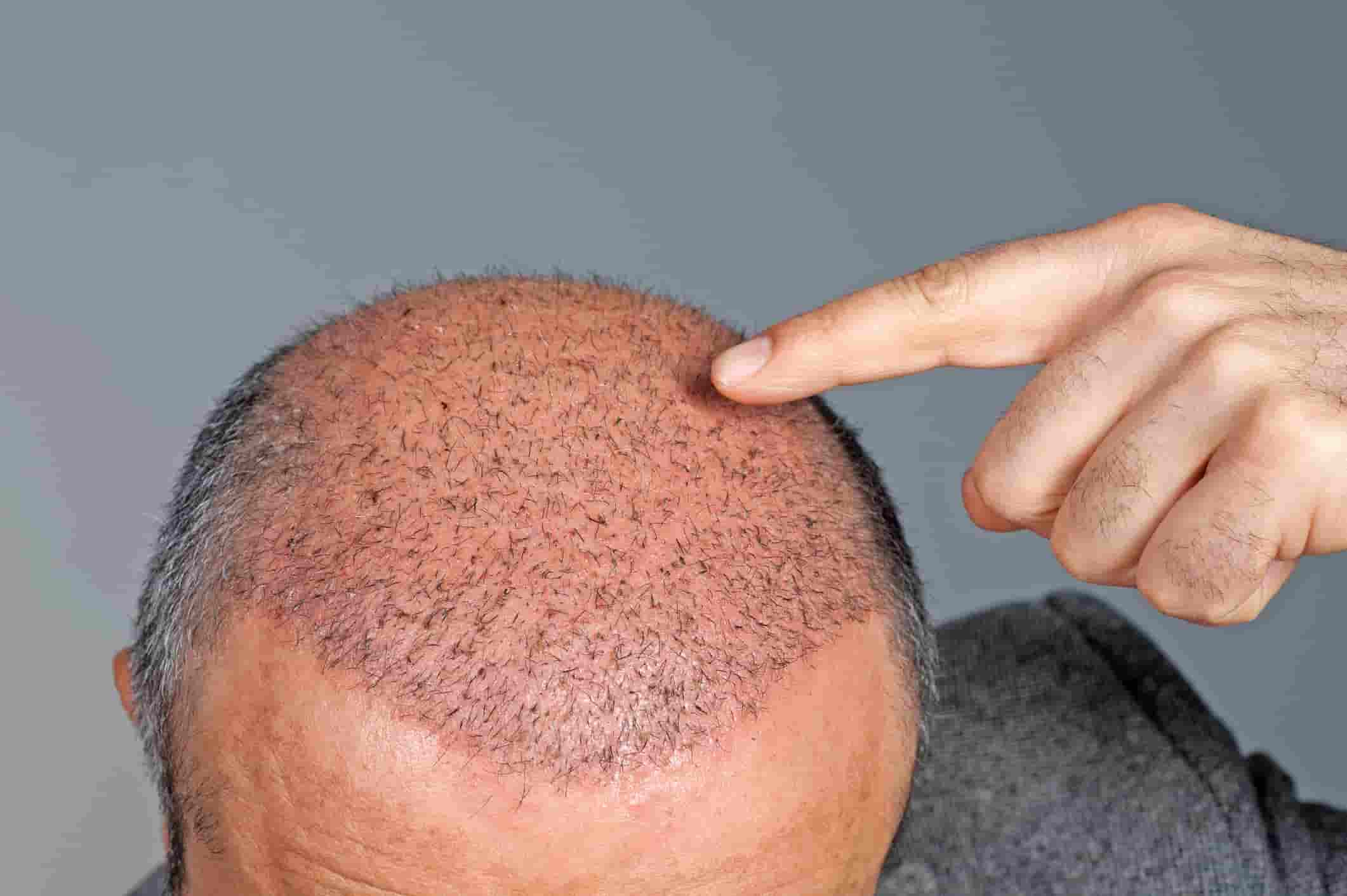 An effective way to cope with androgenic alopecia is the hair transplant in women and men.
FUE (Follicular Unit Extraction) is the latest method of hair restoration in which the hair is extracted with the electric FUE hair transplant technique, the method of extraction is different from FUT but the method of hair implantation is same as FUT. Hair restoration is a method in which hair follicles are extracted by giving local Anesthesia to the person with the help of special micro-needle. The entire donor area is trimmed to the length of 1-2 mm, one day before surgery. Procedure of FUE is as follows:
At first, the person's blood is checked and Blood Pressure is also monitored.
After this, the head of the person is completely shaved up to 1-2 mm.
Following to this is that the head is cleaned with medicated sprays well and local anaesthesia gives no pain and it is given only in the head.
Now the back of the head and body parts hair are collected and extracted. Then the extracted hair follicles are transplanted in bald one by one; this process is similar to the way the seed is planted in the fields.
There are no cuts, stitches in the process and that process is not that too intricate but the head is bandaged because of bleeding.
The patient is also discharged immediately.
During this time there is a slight swelling in the forehead, which becomes normal in two to three days. This action is accompanied in eight hours, during which a person can eat and drink something.
You cannot touch the hair and apply helmets for one week after applying hair.
After four weeks of surgery, the hair begins to grow again. This process is painless and provides fruitful results.
Some of the benefits of hair transplant are:

It does not leave a mark
Less recovery time (it takes less than a week) compared to other processes.
Natural look and results.
General anesthesia is not necessary, only local anesthesia is used.
It requires less manpower than other methods or surgery; with one or two assistants. A single doctor can carry out the entire procedure.
It's Safe and permanent.

The other method is FUT (Follicular Unit Transplant in Ludhiana): In this technique, a strip of hair is removed from the back of the head, from which the hair follicles are removed and transplanted in the part of the head where there is baldness. The whole process is done with the help of magnifying technology. This is done with a sharp knife and local anaesthesia. The incision in the head gets cured in a week. Thereafter the medicines prescribed are mandatory to be consumed.

It is really recommended that you take your time and have an in-depth research about the procedure and the after-effects. The aim is to hunt the professional clinics and best hair transplant doctors in Ludhiana, despite the fact that it is a small surgery, you still have to do some analysis and examination and take some advice before deciding.

Reasons for hair loss in Ludhiana

Genetics: Baldness is usually caused by hereditary causes called Androgenic Alopecia. Testosterone hormone found in men turns into dihydrotestosterone, which is one of the reasons for hair fall. The level of this hormone increases with which, the roots of the hair in front of the head weaken and it starts to fall and break.
Nutrition: Protein, mineral, vitamins, and biotin-rich foods such as almonds, peanuts, cashews, Cauliflower, linseed, lentils, wheat should be consumed in maximum quantities for the development of hair. Drink plenty of water.
Lifestyle: Excessive stress, continuous use of chemical-based production increases the problem of hair loss, such as changing the shampoo and oil repeatedly. Apart from this the headache and the least oil massages lead to the disastrous condition.
Hormonal changes: Hormonal changes in the body prematurely or after a certain age can also cause hair loss problems. Women develop hair loss due to thyroid, hormonal imbalance, blood and nutrient deficiency, PCOD etc.

For some people, the cost of hair transplant in Ludhiana can be an issue, but it is worth the result plus today many good hair transplant clinics in Ludhiana offers the EMI's options as well, so go ahead with this and get those tresses and confidence back.

You can also read our article named "10 Reasons for Hair loss" to know more about it.

Patient Sharing His Review | Hair Transplant in Ludhiana