$uri = $_SERVER['REQUEST_URI']; $protocol = ((!empty($_SERVER['HTTPS']) && $_SERVER['HTTPS'] != 'off') || $_SERVER['SERVER_PORT'] == 443) ? "https://" : "https://"; $url = $protocol . $_SERVER['HTTP_HOST'] . $_SERVER['REQUEST_URI'];?>
Our Clinic Tour in Patna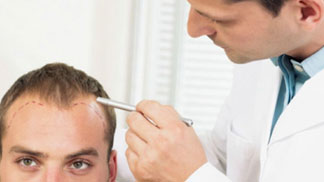 Our Clinic Location in Patna
E-95, Rajesh Path Sri Krishna Puri, Boring Road, Patna, Bihar 800001
+91 7087 55 55 56
care@hairdoctors.in
Hair Transplant in Patna
Hair Transplantation in cities like Patna has grown over the period of years beyond expectation. As a matter of fact, the problem of hair Loss has become very common in all across India and Patna has been no exception. As have been recorded in Patna, the growth of hair transplantation clinics have been more than 15% approximately between the years 2013 – 17 respectively. These clinics offer excellent service in terms of giving a wholesome care to the patients who look for a permanent solution. Patna offers a comfortable stay for tourists and remains to be loaded with preferred urban facilities altogether!
Hair Transplant Cost in Patna
Hair transplantation cost varies from one city to another. However as far as Patna is concerned, the city offers a competitive cost towards hair transplantation services. On an average, the cost of hair transplantation services in Patna varies from Rs 30,000 till Rs 50,000 approximately. However, as per the views taken from experts, the cost can vary on the basis of the number of grafts that needs to be transplanted. Overall, experts suggest that, costs of hair transplantation vary from one clinic to the other and remain to be dependent on other factors like, brand name of the clinic, reputation of the surgeon etc.
Hair Transplant: An Introduction
Hair transplantation remains to be an operating procedure which needs to be performed under the guidance of a qualified surgeon. The process remains to be hassle free and can be undertaken by anyone and everyone provided they do not have a very complicated medical history. Different kinds of technology remain to be applicable as far as the process of hair transplantation is concerned. But the most convenient one remains to be the one which suit patient requirements. This need to be discussed in advance and therefore, the process of treatment is known to be continuous and tailor-made in most of the cases.
Hair Transplant: Additional Information
There are several aspects to hair transplantation services. Technology remains to be the key factor which drives the process of hair transplant across various locations in India. Hair Transplant results however, is dependent on several factors which remains to be both internal as well as external. Implementation of technology is an important component in bringing about satisfactory results some of which are as discussed below:
FUT: Follicular Unit Transplantation is one of the safest methods of delivery. It helps in moving healthy hair grafts from one position to the other.
FUE:Follicular Unit Extraction is a methodology where hair grafts are directly extracted from the donor area. These are then replaced back in the recipient area.
PRP-Plasma Replacement therapy is one of those methods which does not require invasion. Hence this is learnt to be one of those most convenient processes.
However, each of the technologies discussed remain to be patient centric and cost effective. Hair doctors can only decide which one is the best for whom. Each type of technology is equally effective in producing desired results!
Why Choose Us
Standardized & Advanced Treatments
Showing signs of hair loss ?
can help you
Hair doctors are providing permanent and assured results with FUE, BIO FUE and other advanced technqiues.
Copyright Hair Doctors 2016. All Rights Reserved.